Meet Dr. Aaron Abplanalp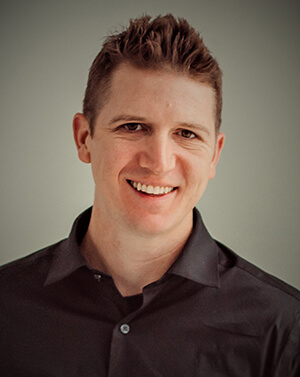 I'll admit it, at first I was unsure if chiropractic could help me. I suffered a low back injury while playing high school baseball. I saw my family doctor and did everything you can imagine to feel better. I finally decided to make an appointment with the local chiropractor who I met when he helped coach my baseball practices.
I'll Never Forget my First Adjustment
I'll never forget my first adjustment, at one moment I could barely get down on the table and the next I stood up and felt like a huge weight was lifted off my back. At that point I knew chiropractic was different, it was a great feeling!
Intrigued by 'An Adjustment'
Throughout my undergraduate years at UW-Madison, I continued to make visits to my chiropractor back in Cottage Grove. I always had questions for him from all the science classes I was taking. I was very intrigued by how "an adjustment," which seemed so simple in my mind could affect so many processes throughout the body. Well, the more questions I asked, the more books he gave me to read. It wasn't a moment in time that made my decision to go to chiropractic school, it was years of learning and a great mentor.
Chiropractic Education
Exactly 10 days after I received my degree from UW-Madison I began my first class at Northwestern College of Chiropractic in Bloomington, MN. I was like a sponge, learning everything I possibly could about chiropractic and the human body in my 10 trimesters. Upon graduating with high honors I moved back to Madison at the end of 2004 and have been practicing here since.
Certified Chiropractic Sports Practitioner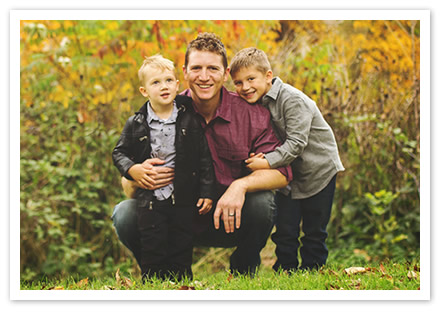 Chiropractic for all Ages
Today I see children and adults of all ages respond to chiropractic care at Lifecity Chiropractic. Some are here for a particular condition or problem and others for wellness and preventative measures. Each individual has their own health goals and whether it be pain relief or wellness care I make recommendations for the specific needs and objectives of each person. This often includes adjustments, stretching, exercises, nutrition and anything needed to restore function and improve health.
I so often hear "I never thought this would go away," "I feel so much straighter," "My energy levels are better," "This pain in my arm is gone," and numerous other great things from people each day!
See What Chiropractic Has to Offer
So, the first step is putting the pieces of the puzzle together and figuring out what's wrong. Contact our office and let's see if there's something we can help you with!
EXPLORE OUR SERVICES »
---
Dr. Aaron Abplanalp | (608) 250-5200